John Cleator
Financial Planner/Owner *
Mutual Fund Investment Specialist**
John Cleator Insurance Services Ltd
Financial Planner/Owner *
Spécialiste en épargne collective**
John Cleator Insurance Services Ltd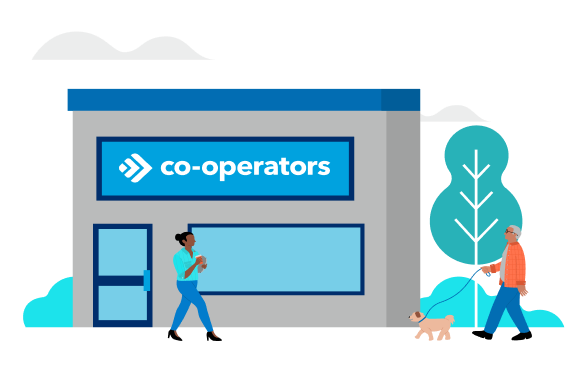 Why choose us?
As your partner in investing and as your neighbours in the community, we're committed to creating a better, more sustainable and resilient future. Our co-operative identity anchors our decision-making to who we are as an organization and pushes us to go further to create positive change. We exist to strengthen the financial security of our clients and their communities.
What our clients are saying
Témoignages de notre clientèle
Been a customer with this company 16 years or so and they have been excellent and very fair whenever I've had a claim. The staff care (really!).
-Nancy
Always friendly staff, always there to meet my needs. As I'm physically limited, I've found I can do everything insurance wise on the phone with their staff, which is always a plus.
-Shakell
Knowledgeable, friendly and efficient. So nice to be able to call or visit an actual person and not a call centre! I recommend them every time insurance comes up in conversation.
-Mike
Get an insurance quote
Obtenez une soumission d'assurance
*Offering insurance products underwritten by Co-operators General Insurance Company and Co-operators Life Insurance Company.
**Offering mutual funds through Co-operators Financial Investment Services.