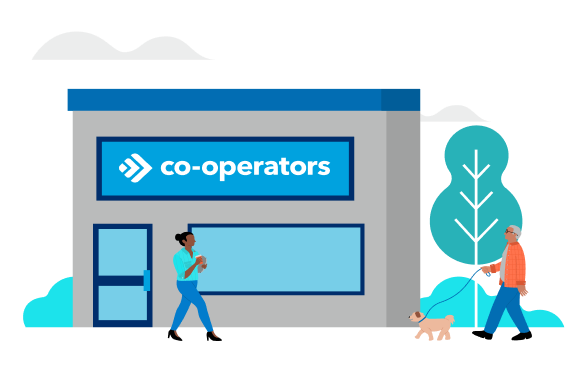 Why choose us?
As your partner in investing and as your neighbours in the community, we're committed to creating a better, more sustainable and resilient future. Our co-operative identity anchors our decision-making to who we are as an organization and pushes us to go further to create positive change. We exist to strengthen the financial security of our clients and their communities.




In British Columbia, mandatory auto insurance is provided by ICBC.
Co-operators in your community
Journey Home Community - Ride For Refuge
We are proud to participate in and sponsor such a wonderful event that supports the Journey Home Community through their Ride for Refuge fundraiser.
Journey Home Community
Journey Home Community welcomes refugees into the community by offering housing, settlement support and relational care.
Their support has been a turning stone for the refugees that comes to their door, providing security to help the first steps on their journey in a new country.
For more information, please visit: https://www.journeyhomecommunity.ca/about/
Royal Columbian Hospital Foundation
As part of our commitment to mental health, partnering agencies have come together to donate a sum of $100,000 to the new facility being built. Completion of this new facility is expected by spring 2020.
The ICBC Autoplan logo is a trade-mark of the Insurance Corporation of British Columbia. All rights are reserved by the Insurance Corporation of British Columbia