Kim Nothof
Financial Advisor *
Mutual Fund Investment Specialist**
Ashdon Agency Inc
Financial Advisor *
Spécialiste en épargne collective**
Ashdon Agency Inc
What our clients are saying
Témoignages de notre clientèle
Staff is fair and easy to deal with. Never had a hassle.
-Trina
Get an insurance quote
Obtenez une soumission d'assurance
Co-operators in your community
PARKLAND POSSE
The Parkland Posse was established in 2010 to provide children from ages 4-16 an opportunity to play the sport of lacrosse in the communities of Spruce Grove, Stony Plain and Parkland County in Alberta, Canada.
SPRUCE GROVE SAINTS JR A HOCKEY CLUB
JUNIOR A HOCKEY CLUB - Canada's most storied Junior "A" franchise. Mark Messier, Rob Brown, Brian Benning, Stu Barnes, Mike Comrie, Steve Reinprecht and Fernando Pisani have played for the Saints on their way to the NHL. The unparalleled amount of Saints alumni who advance to Canadian colleges, universities, and NCAA is a testament to the quality and reputation of this renowned franchise.
AJFHL
The AJFHL (Alberta Junior Female Hockey League) was started in 2009.
This league is set up for graduating midget AAA, elite, A, ACAC and CIS girls who wish to continue to play competitive hockey and still allows for a balanced life with full-time post-secondary students and full-time jobs.
MAKE-A-WISH FOUNDATION
This foundation exists to grant wishes in Northern Alberta so that every eligible child has the opportunity to have their wish fulfilled. Granting a wish is a wonderful, magical, and moving experience. The realization of a wish come true has a profound effect, not only on the child who has a life-threatening medical condition, but on the child's family and their supporters. Having a wish granted fills children with hope, strength and joy. In fact, medical evidence suggests the experience helps to make ill children stronger while continuing with treatments.
RIDE TO CONQUER CANCER
Since 2009 the Enbridge® Ride to Conquer Cancer® presented by Evraz has raised over $75 million for the Alberta Cancer Foundation. The Ride to Conquer Cancer series is Canada's largest peer-to-peer fundraising event. Funds raised through the Enbridge® Ride to Conquer Cancer® enable the Alberta Cancer Foundation to support breakthrough cancer research, clinical trials, enhanced care and the discovery of new cancer therapies at the Tom Baker Cancer Centre, Cross Cancer Institute and 15 other centres in Alberta. The Alberta Cancer Foundation's vision is to achieve a cancer-free future by investing in cancer prevention and screening, enhanced care and research.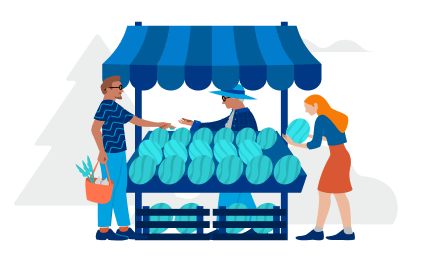 SPRUCE GROVE ROTARY CLUB AFTER DARK
The club focuses on supporting education; saving mothers and children; providing clean water, sanitation, and hygiene; promoting peace; fighting disease; growing local economies; and supporting Rural Crime Watch.
RIDE FOR DAD
The mission of the TELUS Ride For Dad is to raise funds to save men's lives by supporting prostate cancer research and raising public awareness of the disease.
Ronald McDonald House
We're proud to sponsor Easter baskets for children and families staying at the Ronald McDonald House.
Spruce Grove office information
office information Spruce Grove
Hours of operation
Monday: 9 a.m. to 5 p.m.
Tuesday: 9 a.m. to 5 p.m.
Wednesday: 9 a.m. to 5 p.m.
Thursday: 9 a.m. to 5 p.m.
Friday: 9 a.m. to 4:30 p.m.
Closed Saturday, Sunday and statutory holidays
Contact
Address
Unit 121 20 Westwind Dr., Spruce Grove, AB, T7X 0Y5, Canada
*Offering insurance products underwritten by Co-operators General Insurance Company and Co-operators Life Insurance Company.
**Offering mutual funds through Co-operators Financial Investment Services.