Mike Kooman
Financial Advisor *
Mutual Fund Investment Specialist**
Kooman Agencies
Financial Advisor *
Spécialiste en épargne collective**
Kooman Agencies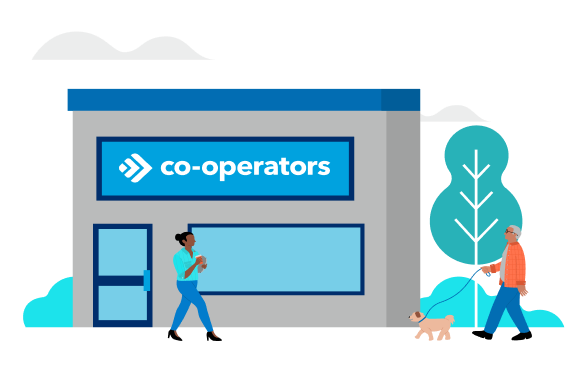 Why choose us?
As your partner in investing and as your neighbours in the community, we're committed to creating a better, more sustainable and resilient future. Our co-operative identity anchors our decision-making to who we are as an organization and pushes us to go further to create positive change. We exist to strengthen the financial security of our clients and their communities.
Get an insurance quote
Obtenez une soumission d'assurance
Co-operators in your community
Ronald McDonald House Charities
Wonderful cause; positively impacting families in Alberta
Goldeye Centre
Longstanding sponsor
Red Deer Food Bank
Longstanding sponsor
Thurber's Got Talent
High School Talent Show - Corporate Sponsor
Red Deer Farmer-Farmerettes Bonspiel
Longstanding sponsor
Central Alberta Child Advocacy Centre
We're a proud sponsor of this worthy endeavor in our community.
Red Deer office information
office information Red Deer
Hours of operation
Monday: 9:00 to 5:00
Tuesday: 9:00 to 5:00
Wednesday: 9:00 to 5:00
Thursday: 9:00 to 5:00
Friday: 9:00 to 5:00
Closed Weekends and Statutory Holidays
Contact
Address
Unit 3 3608 50 Ave, Red Deer, AB, T4N 3Y6, Canada
*Offering insurance products underwritten by Co-operators General Insurance Company and Co-operators Life Insurance Company.
**Offering mutual funds through Co-operators Financial Investment Services.