Paul Lue Pann
Financial Planner *
Mutual Fund Investment Specialist**
PLP FINANCIAL SERVICES INC
Financial Planner *
Spécialiste en épargne collective**
PLP FINANCIAL SERVICES INC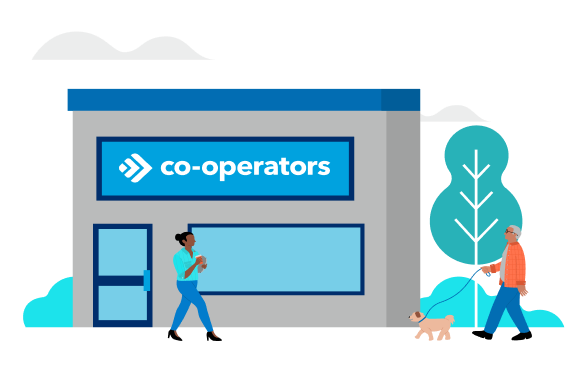 Why choose us?
As your partner in investing and as your neighbours in the community, we're committed to creating a better, more sustainable and resilient future. Our co-operative identity anchors our decision-making to who we are as an organization and pushes us to go further to create positive change. We exist to strengthen the financial security of our clients and their communities.
Get an insurance quote
Obtenez une soumission d'assurance
Co-operators in your community
Food for Families on Family Day
Food For Families on Family Day was presented by Co-operators. We partnered with Sobeys and Windsor-Essex Children's Aid Society and were able to put together over 1,200 bags of food for families in our community.
We would like to give a BIG THANK YOU to our donors Goran Todorovic of Team Goran, RE/MAX CARE Realty, and Scott Dillinghma of Lend City Mortgages!
*Offering insurance products underwritten by Co-operators General Insurance Company and Co-operators Life Insurance Company.
**Offering mutual funds through Co-operators Financial Investment Services.