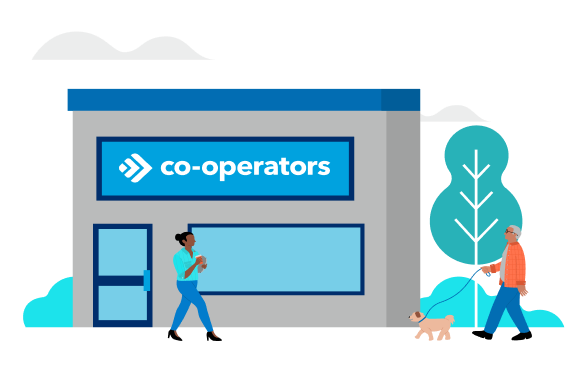 Why choose us?
As your partner in investing and as your neighbours in the community, we're committed to creating a better, more sustainable and resilient future. Our co-operative identity anchors our decision-making to who we are as an organization and pushes us to go further to create positive change. We exist to strengthen the financial security of our clients and their communities.
Get an insurance quote
Obtenez une soumission d'assurance
Port Hawkesbury office information
office information Port Hawkesbury
Hours of operation
COVID-19 Update: We're now able to accommodate in-person meetings at our office by appointment. We also remain available to serve you virtually or by phone. To ensure your continued safety, we're not open for unscheduled meetings at this time. Connect with us by email, phone or online. Visit cooperators.ca for regular updates.
Contact
Address
Unit 7B 811 Reeves St, Port Hawkesbury, NS, B9A 2S4, Canada